Taiao Kaimahi - Raukūmara Pae Maunga (Fixed Term)
About this role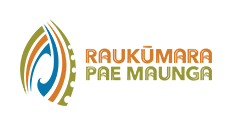 Ko te Raukumara te ngahere!
Do you have a passion for our taiao, keen to care for our taonga?
Do you have experience and skills in the ngahere?
Do you have strong physical and mental fitness for our challenging work environment?
Are you a strong team player, can both lead and enable others where our skills lend to, with manaaki for the wellbeing of your team?
Are you an agile learner, ready to challenge boundaries and upskill into the realms of professional conservation management?
Raukūmara Pae Maunga is a large-scale restoration project that aims to significantly reduce possums, rats, stoats, deer and goat. It is a restoration project between Ngati Porou, Te Whānau-ā-Apanui and in partnership with Te Papa Atawhai (Department of Conservation). This is an iwi driven initiative for the benefit of our whanau. As well as a being one of the largest pest programmes, it is an opportunity to build the capability of our people to care for our taonga. Ka ora ai te Raukūmara kia puawai tatou.
We have an opportunity for people to join our iwi initiative, as Taiao Rangers, to support the restoration of te Raukūmara. Taiao Rangers will deliver, provide advice and monitor their assigned work plans. Working collaboratively within the Raukūmara Pae Maunga team, landowners/managers, kura, whānau, hapū and partners.  
We encourage those who are passionate about our taio and keen to become tiaki of our whenua, to apply for one of the 10 positions based across Te Kaha, Te Araroa and Ruatoria.
In our taiao team, a diverse range of skills is needed
Experience and Skills in:
- animal pest control
- weed control
- threatened plant and animal populations
- agriculture
- bush, hunting
Bush experience, able to plan and prepare to maintain wellbeing, confidently navigate, and can work alone in the bush
remain calm in changing conditions, can recognise bush hazards, recognise tracks, species ID, taiao tohu
Knowledge of target pests' behaviour
Medium to high level of fitness and safety experience to work in the back country
Competently maintain tools, gear, and equipment
A full New Zealand Driver Licence
Current First Aid Certificate
Local site knowledge an advantage
Willingness to manaaki and tiaki the wellbeing of the team
Tono ināianei | Apply now
Provide a CV and cover letter highlighting your relevant skills and experience for this role.
Applications can be submitted online www.doc.govt.nz/careers/ or alternatively you can email your cover letter and CV to raukumararecruitment@doc.govt.nz
For further information contact: Clarke Koopu 027 322 5965 ckoopu@doc.govt.nz
Closing Date: Sunday 2nd October 2022, 5pm
COVID-19 Vaccination requirement – From 4 May 2022 our Vaccination Policy, requiring all employees to be vaccinated, has been suspended but may be reinstated in the future if the COVID-19 situation changes. Positions that are identified as high risk will still have a requirement for appointees to be vaccinated. Proof of COVID-19 vaccination prior to commencing for these positions will be required and applicants will be notified during the recruitment process if this condition will apply.
Eligibility to work in New Zealand is mandatory – this includes holding a valid work visa that covers the whole period of employment.