Deer and Goat Aerial Culler (Fixed Term)
About this role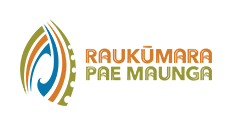 Ka ora ai te Raukūmara, ka ora ai te iwi, ka ora ai te iwi, ka ora ai te Raukūmara
Raukūmara Pae Maunga is a large-scale restoration project that aims to significantly reduce possums, rats, stoats, deer and goat from a 90,000-hectare territory of Public Conservation Land spanning the northern to central Raukūmara ranges.  Additional to this area there is also the possibility of working with privately owned lands.  Raukūmara Pae Maunga is a restoration project between Ngati Porou, Te Whānau-ā-Apanui and in partnership with Te Papa Atawhai (Department of Conservation).
We have an opportunity for people to join us as Aerial Cullers to support the restoration of te Raukūmara. Aerial Cullers will deliver, provide advice and monitor their assigned work plans and work collaboratively with the Raukūmara Pae Maunga project team and partners.  
Our kaimahi are engaged in Te Ao Māori through mātauranga Māori and te reo Māori me ōna tikanga, learning how to approach conservation through Māori worldviews.We are creating practices and process that allow our kaimahi to nourish their learning and grow and facilitate our Raukūmara Pae Maunga values: Aroha, Pono, Manaakitanga.
We encourage those who are passionate about te taio and keen to become kaitiaki of our whenua, to apply for one of the four positions based across Te Kaha, Te Araroa and Ruatoria.
In our Deer and Goat team, a diverse range of skills is needed: 
Skilled in the use of firearms desirable
Sound knowledge in working around helicopters desirable
A full New Zealand Driver Licence essential
Firearms Licence essential
Tono ināianei | Apply now
Provide a CV and cover letter highlighting your relevant skills and experience for this role.
Applications can be submitted online www.doc.govt.nz/careers/ or alternatively you can email cover letter and CV to raukumararecruitment@doc.govt.nz
For further information contact: George Cooper on 027 216 4237 or via email at gcooper@doc.govt.nz 
Closing Date: 5pm on Sunday, 2 October 2022.
Interviews are tentatively scheduled for October.