Deer and Goat Ground Supervisor (Fixed Term)
About this role
Supporting the restoration of Raukūmara Pae Maunga
Full-time Fixed Term 2 years
Based in Te Kaha, Te Araroa or Ruatoria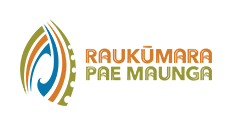 We are committed to restoring Te Raukūmara by employing iwi and developing a professional culling programme.
Raukūmara Pae Maunga is a large-scale restoration project that aims to significantly reduce possums, rats, stoats, deer and goat from a 90,000-hectare territory of Public Conservation Land spanning the northern to central Raukūmara ranges.  Additional to this area there is also the possibility of working with privately owned lands.  Raukūmara Pae Maunga is a restoration project between Ngati Porou, Te Whānau-ā-Apanui and in partnership with Te Papa Atawhai (Department of Conservation).
We have an opportunity for an experienced Supervisor to lead and manage the delivery of the ground-based deer and goat control work programme for the Raukūmara Pae Maunga restoration project. Reporting to our Deer and Goat Manager, you will focus on providing supervision and leadership of the team to ensure effective delivery of the work, partner with key stakeholders and local iwi and hapū in work delivery, identify and manage critical risks and issues and contribute to a strong safety culture.
Important to this role is your ability to foster an inclusive workplace culture to support and build the capability of the team (individually and collectively) to deliver this important work. We need someone who is committed to taking a proactive approach to manaaki and tiaki your own and others' wellbeing.
Representing Raukūmara Pae Maunga, you will have exceptional relationship and communication skills and ability to work with the Pae Maunga team, the iwi, hapū, whānau of Ngati Porou and Te Whānau-ā-Apanui and various stakeholders.
We have one position available, to be based in Te Kaha, Te Araroa or Ruatoria.
Key attributes of the successful applicant:
Team supervision and management skills
Demonstrated ability to manaaki and tiaki the wellbeing of the team
Able to plan, monitor and report on a budget
Knowledge of ground-based ungulate pest control operations, the use of helicopters, and firearms
Knowledge of health and safety management systems and processes
Skills to achieve successful working relationships with the iwi and hapū, Raukūmara Pae Maunga partners and project team, DOC, applicable agencies, and community groups
Excellent written and verbal skills to communicate complex information simply and adjust content for the audience
Able to interact professionally, educate and influence diverse colleagues, managers, and experts
Commitment to Raukūmara Pae Maunga vision, strategies, plans and priorities
Essential
Full driver license  
Firearms license
Desirable
Proficiency in Te Reo Māori me ōna tikanga
Keen understanding of Ngati Porou and/or Te Whānau-ā-Apanui iwi systems, dynamics and processes
Tono ināianei | Apply now
Submit a tailored CV and cover letter highlighting your relevant skills and experience for this role. We encourage early applications as we may close this role earlier than the current closing date.
Applications can be submitted online www.doc.govt.nz/careers/ or alternatively you can email cover letter and CV to raukumararecruitment@doc.govt.nz
For further information contact: George Cooper 027 216 4237 gcooper@doc.govt.nz
Closing Date at 5pm on Sunday, 2 October 2022.
Interviews are tentatively scheduled for October.