Operations Supervisor (Fixed Term)
About this role
Supporting the restoration of Raukūmara Pae Maunga
Full-time Fixed Term 2 years
Based in Te Araroa or Ruatoria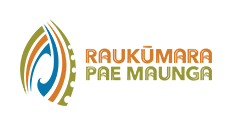 We are committed to restoring Te Raukūmara by employing iwi and developing a pest ground patrol work programme.
Raukūmara Pae Maunga is a large-scale restoration project that aims to significantly reduce possums, rats, stoats, deer and goat from a 90,000-hectare territory of Public Conservation Land spanning the northern to central Raukūmara ranges.  Additional to this area there is also the possibility of working with privately owned lands.  Raukūmara Pae Maunga is a restoration project between Ngati Porou, Te Whānau-ā-Apanui and in partnership with Te Papa Atawhai (Department of Conservation).
We have an opportunity for an experienced Supervisor to provide support to our Operations Manager, to develop and implement operational planning and delivery for the Raukūmara Pae Maunga restoration project. This role will focus on supporting a cohesive coordination and delivery of the Operations mahi to deliver on the agreed outcomes for the overall project.  
Your core focus will include coaching, mentoring, planning and ensuring the health and safety of our Operations team remains at the forefront of all activities and decisions made. We need to ensure the practices and process in place allow our kaimahi to nourish their learning and grow and facilitate our Raukūmara Pae Maunga values: Aroha, Pono, Manaakitanga.
Representing Raukūmara Pae Maunga, you will have exceptional relationship and communication skills and ability to work with the Pae Maunga team, the iwi, hapū, whānau of Ngati Porou and Te Whānau-ā-Apanui and various stakeholders.
We have one position available. To be based in Te Araroa or Ruatoria.
Key attributes of the successful applicant:
Experience in leading a team to achieve work plans and tasks
Able to coordinate field mahi in a complex and changing environment
Demonstrated ability to manaaki and tiaki the wellbeing of the team
Knowledge and proven work experience working within the field environment including backcountry and remote terrain and physically capable and fit to work within the field environment of Raukūmara
Demonstrated experience in transforming plans and priorities into deliverable work tasks and plans
Experience in coaching, mentoring and performance management
Strong relationship building skills and can communicate effectively
Knowledge of risk management, quality assurance, support financial forecasting, budgets and reporting  
Excellent written, presentation and oral communication skills
Proficient user of Microsoft Office products including Word, Excel, MS Project, Visio and PowerPoint  
Commitment to Raukūmara Pae Maunga vision, strategies, plans and priorities
Essential
Desirable
Proficiency in Te Reo Māori me ōna tikanga
Keen understanding of Ngati Porou and/or Te Whānau-ā-Apanui iwi systems, dynamics and processes
Tono ināianei | Apply now
Submit a tailored CV and cover letter highlighting your relevant skills and experience for this role. We encourage early applications as we may close this role earlier than the current closing date.
Applications must be submitted online www.doc.govt.nz/careers/
For further information email raukumararecruitment@doc.govt.nz
Closing Date: Thursday, 29 September 2022 at 5pm